AdamRayOkay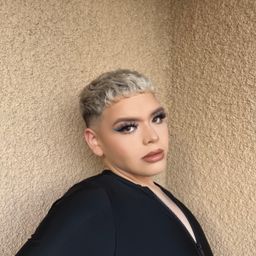 Adam became one of Tik Tok's premiere comedic and beauty talents overnight with his unique Rosa character, making him a Tik Tok powerhouse. He is always raising the bar with Rosa's inventive and relatable original content, blowing up every social media platform and even crossing over to Cosmopolitan, Paper Magazine and other traditional media outlets. He was welcomed into the beauty community by well established beauty gurus and has collaborated with top brands like Netflix, RuPaul's Drag Race, Fenty Beauty, Revlon, and Tinder. Adam continues to inspire his massive global fan base and is creating a lifestyle brand outside of his character as a plus sized LGBTQ creator in the beauty space.
Industry Track
Pushing Culture Forward & Driving Change
Duration: 45 minutes
Location: 304ABC
Thursday, June 22
2:00 pm - 2:45 pm
Featuring: AdamRayOkay, Michelle Mitchell, Yojessicaflores and more
Creators are changing the world, pushing boundaries and showcasing depth and creativity through storytelling. How are creators using their unique and diverse voices to influence culture and drive positive change? Hear their stories and practical strategies for creating diverse and inclusive content, fostering safe and authentic communities, and supporting causes that matter. This session will highlight how the industry can work alongside creators to support driving this change forward.
Participants
---
Community Track
Q & Slay
Duration: 1 hour
Location: Creative Lab Stage
Friday, June 23
10:00 am - 11:00 am
Featuring: Kendahl Landreth, Nikki Garza, Sarah Schauer and more
Join these colorful creators for a fun hour of questions and conversation! Learn more about their lives on and off camera, and listen to them reminisce about all the joy that being out and queer has brought them.
Participants
---
Community Track
Millennial Lotería
Duration: 30 minutes
Location: Festival Stage
Friday, June 23
12:30 pm - 1:00 pm
Featuring: Jesus Nalgas, Neekolul, Claudipia and more
Join these creators for the ultimate showdown! They'll battle it out during this new twist on a classic party game. Come see who is crowned champion!
Participants
---