Cosette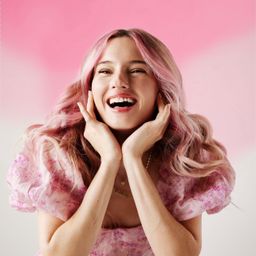 Cosette is a leading content creator and tastemaker of TikTok. Since joining TikTok in late 2018, Cosette has amassed more than 2 Million followers and is known for her DIY and lifestyle content. A trailblazer known for her impressive use of TikTok's video features, brands have taken notice and enlisted her for consulting services and partnerships.
Community Track
Lifestyle Content: The Art & the Impact
Duration: 1 hour
Location: Amplify Stage
Thursday, June 22
10:00 am - 11:00 am
Featuring: Lexi Hensler, Kiera, Infinite and more
There's something exhilarating about getting a glimpse into the lives of our idols. From inspirational to educational to relatable, lifestyle content offers the opportunity for creators to connect with their fans across a broad spectrum of interests and themes. Sit down with these panelists for a look at the pros and cons of sharing your life online and how this personal approach creates engaged communities.
Participants
---
Community Track
Authenticity or TMI?
Duration: 1 hour
Location: Creative Lab Stage
Thursday, June 22
4:00 pm - 5:00 pm
Featuring: Ashley Ippolito, Allison Kuch, Jeenie Weenie and more
Audiences online truly feel like they know their favorite creators, but how much is too much to share? These creator powerhouses discuss what it's like to lead a highly-visible life, and what boundaries they set for themselves when it comes to talking about personal issues — if any.
Participants
---