Alan Becker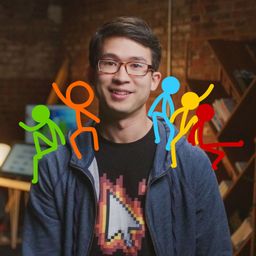 Alan Becker is best known for his Animation vs. Minecraft videos (one of which is currently the #1 most viewed Minecraft video on YouTube).
Community Track
Let's Get Animated!
Duration: 1 hour
Location: Discover Stage Presented by Wondershare
Friday, June 23
1:00 pm - 2:00 pm
Featuring: Rebecca Parham (Let Me Explain Studios), King Science, Haminations and more
Drop by to get a glimpse into the lives of your favorite animators! They'll discuss their favorite tools and techniques, how they bring concepts to life, how they write captivating and entertaining stories, and more during this fun and informative panel.
Participants
---