KING VADER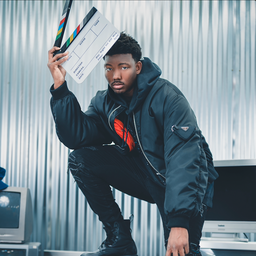 King Vader is a content creator who turns his passions and inspirations into epic comedic skits or short films on social media. He dreams of becoming one of the greatest directors in the world.
Community Track
The Come Up
Duration: 1 hour
Location: Amplify Stage
Thursday, June 22
5:30 pm - 6:30 pm
Featuring: Skully God (@skullygodd), KING VADER, Victoria Browne and more
A creator's rise to fame can seem like an overnight success story; one day they are virtually unknown, the next the algorithm is working hard to make sure you won't forget their name. These creators are here to highlight all the hard work that comes before the followers and how they stayed inspired to keep creating when they still had a small audience.
Participants
---
Community Track
Creation Innovation
Duration: 1 hour
Location: The On Air Stage
Saturday, June 24
10:00 am - 11:00 am
Featuring: Julian Bass, King Science, VeeDotMe and more
With more tools than ever before to elevate and enhance content, creators have the power of the future at their fingertips. From AI, to robot cameras, and beyond — these creators will discuss all the new tech that takes their videos to the next level!
Participants
---
Community Track
Night of Awesome
Duration: 2 hours
Location: Arena
Saturday, June 24
5:30 pm - 7:30 pm
Featuring: Lauren Ashley Beck, Michelle Khare, Lewberger and more
The night of all the things you love about VidCon. Witness the weird, the wonderful, and the just plain outrageous in this night full of laughs, music, and big reveals with your favorite creators. Join us at the VidCon Arena Stage Saturday evening for a grand finale of VidCon 2023 you won't want to miss!
Participants
---