Neekolul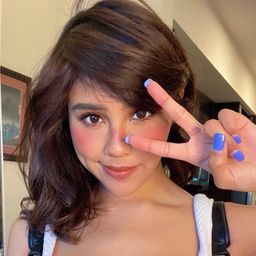 Neekolul is a dynamic content creator who doesn't just focus on one platform, but rather utilizes nearly every major platform with equal success. She's a hybrid of a gaming and lifestyle creator with TikTok and Twitch being her most known platforms. She mixes her content between cooking, gaming, formatted shows, unboxing collectibles, and more. This is further emphasized with her being a member of the gaming-lifestyle esports organization, 100 Thieves, where she regularly appears in content with other massive creators.
Community Track
Streaming in Technicolor
Duration: 1 hour
Location: Trending Stage presented by Ruby Gillman, Teenage Kraken
Thursday, June 22
1:00 pm - 2:00 pm
Featuring: Neekolul, TapL, VeeDotMe and more
These streamers are changing the game and pushing the culture forward. Join them as they "just chat" about how streamers of color are championing representation in the gaming industry, building diverse communities, and shaping the digital landscape.
Participants
---
Community Track
Millennial Lotería
Duration: 30 minutes
Location: Festival Stage
Friday, June 23
12:30 pm - 1:00 pm
Featuring: Jesus Nalgas, Neekolul, Claudipia and more
Join these creators for the ultimate showdown! They'll battle it out during this new twist on a classic party game. Come see who is crowned champion!
Participants
---