Merrick Hanna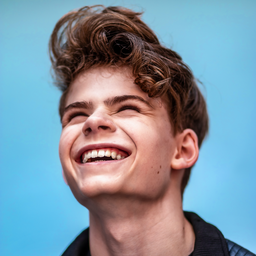 Merrick is an actor, dancer, and VFX artist. He went viral for the first time on Facebook when he was nine which led to appearances on Ellen, So You Think You Can Dance, AGT, Das Supertalent, Lip Sync Battle Shorties, and more. Today he focuses on creating fun and family-friendly online content while pursuing his entertainment dreams in Los Angeles.
Community Track
Surviving the Spotlight
Duration: 1 hour
Location: Amplify Stage
Thursday, June 22
4:00 pm - 5:00 pm
Featuring: Christy Carlson Romano, Alyson Stoner, Kira Kosarin and more
It's no secret that childhood stardom can be a heavy burden to bear. While celebrities may appear to lead luxurious lives, the pressure, criticism, and lack of privacy can be overwhelming, particularly for a young person. In this session, creators will reflect on their time in the spotlight and their experiences navigating adulthood.
Participants
---
Community Track
Shake it Up with Movement Genius
Duration: 30 minutes
Location: Festival Stage
Friday, June 23
9:30 am - 10:00 am
Featuring: Alyson Stoner, Merrick Hanna, Studio Jibby
Kick off your morning at VidCon with these literal movers and shakers. Get ready to dance like no one's watching — this dance party will elevate your mood (and your heart rate) to get you pumped up and prepared for your day!
Participants
---
Community Track
Night of Awesome
Duration: 2 hours
Location: Arena
Saturday, June 24
5:30 pm - 7:30 pm
Featuring: Lauren Ashley Beck, Michelle Khare, Lewberger and more
The night of all the things you love about VidCon. Witness the weird, the wonderful, and the just plain outrageous in this night full of laughs, music, and big reveals with your favorite creators. Join us at the VidCon Arena Stage Saturday evening for a grand finale of VidCon 2023 you won't want to miss!
Participants
---