Quen Blackwell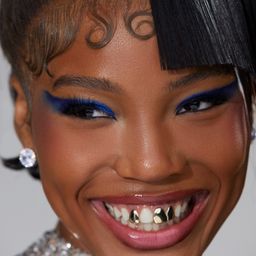 Born and raised outside of Dallas, TX, Quenlin aka Quen has been destined for stardom since she was a young girl. With a total reach of 11M+ followers, she's been creating hilarious and vibrant content since she was just 12 years old. Getting her initial start on the now-defunct platform Vine, Quen's quirky personality and loud sense of humor quickly reeled in the masses, amassing over 500k followers on Vine alone. Soon after its demise, Quen moved her content over to her newly-created YouTube channel and TikTok, where she now boasts 7.7M+ followers. In addition to YouTube and TikTok, Quen's content is extremely popular on Instagram and Twitter. Quen loves to interact with both her fans and fellow content creators and prides herself on the boldness and authenticity of her content. When Quen's not posting, she's working behind the scenes launching her music career, gaming, modeling for some of the most high-fashion brands in the world, and interacting with her multitude of famous friends. QUEN BLACKWELL Quensadilla ENTREPRENEUR COMEDIAN VLOGGER @quenblackwell
Community Track
Lifestyle Content: The Art & the Impact
Duration: 1 hour
Location: Amplify Stage
Thursday, June 22
10:00 am - 11:00 am
Featuring: Lexi Hensler, Kiera, Infinite and more
There's something exhilarating about getting a glimpse into the lives of our idols. From inspirational to educational to relatable, lifestyle content offers the opportunity for creators to connect with their fans across a broad spectrum of interests and themes. Sit down with these panelists for a look at the pros and cons of sharing your life online and how this personal approach creates engaged communities.
Participants
---
Community Track
VidCon After Dark: Comedy After Dark
Duration: 2 hours
Location: Spotlight Stage
Thursday, June 22
7:00 pm - 9:00 pm
Featuring: Lewberger, Sarah Schauer, spencewuah and more
Musical comedy, stand-up comedy, and commentary comedy! Come see your favorite creators in way you've never seen them at VidCon before. Hosted by TikTok sensation and comedian Hassan Khadair.

This show is recommended for an 18+ audience.
Participants
---