Charlie Curtis-Beard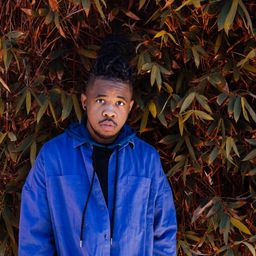 Charlie Curtis-Beard is a Los Angeles-based rapper. Originally from Lincoln, Nebraska, Charlie moved to Chicago to pursue his music career while studying at Columbia College Chicago. The self-produced musician has released multiple concept EPs and has toured with SZA & Abhi the Nomad in addition to his career as a content creator working with dozens of top brands on jingles and partnerships.
Community Track
Inspiring the Next Generation of Black Creators
Duration: 1 hour
Location: Discover Stage Presented by Wondershare
Thursday, June 22
11:30 am - 12:30 pm
Featuring: Lauren Ashley Beck, Charlie Curtis-Beard, MissDarcei and more
Just like the creators who paved the way for them, these creators aim to inspire and facilitate inclusion in the industry for their successors. In this discussion, panelists will talk about who influenced them the most and will highlight the ways they hope to energize and educate those hoping to get into the creative space.
Participants
---
Community Track
Night of Impact
Duration: 1 hour 30 minutes
Location: Arena
Thursday, June 22
6:30 pm - 8:00 pm
Featuring: PENG PENG, Alicia Mccarvell, Zach and Pat Valentine (Valentine Brothers) and more
What we create and how we create matters, impacting everything around us in visible and invisible ways. Performances will showcase the ways creators are mindful participants in the cultural ecosystem. Come together for a collective group hug with your favorite creators to celebrate community, invention, and love for ourselves, our communities, and planet Earth.
Participants
---
Community Track
Festival Dance Party: Global Bangers
Duration: 2 hours 30 minutes
Location: Festival Stage
Saturday, June 24
7:00 pm - 9:30 pm
Featuring: AngryReactions, AtomicMari, Charlie Curtis-Beard
Destination dance party: toss it back with Latin, K-Pop, and Afro-Caribbean beats. Flash your personality with bold and colorful looks that align with your fandom. Featuring special performances by Charlie Curtis-Beard and Oneya Johnson.
Participants
---