KeemoKazi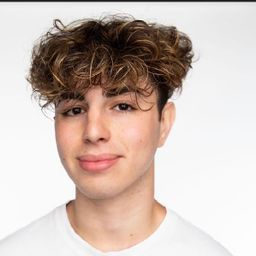 KeemoKazi is a musician/rapper/producer/actor and social media sensation that has captivated audiences with his fun loving pranks and hilarious skits with himself and his family. He is constantly collaborating with various internet personalities and celebrities and has gained a massive following with his infectious personality and high energy that he brings to every video. He is currently working on his next album while also auditioning for lead roles in film/TV.
Community Track
The Art of Finding the Funny
Duration: 1 hour
Location: Discover Stage Presented by Wondershare
Friday, June 23
4:00 pm - 5:00 pm
Featuring: Brother of color, KeemoKazi, Kallmekris and more
With humor, satire, silliness, and sometimes even social commentary, comedy creators bring a much-needed dose of laughter to an often too-serious world. During this panel, you'll have the opportunity to learn about their creative process and how they put their comedic spin on everyday, relatable topics.
Participants
---
Community Track
The Responsibility of Representing a Community
Duration: 1 hour
Location: Amplify Stage
Saturday, June 24
5:30 pm - 6:30 pm
Featuring: Drew Afualo, naomiheartsxo, KeemoKazi and more
Due to their substantial following, creators often take on the responsibility of being representatives of their communities. Fans see pieces of themselves in the creators they admire, and creators recognize this as an opportunity to build trust and give a voice to their audience. Listen in as they discuss the implications of being in this position, and how they navigate their role in leadership.
Participants
---