Kira Kosarin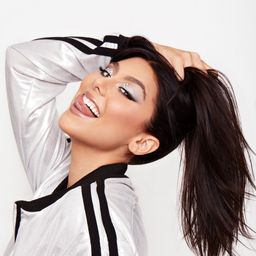 Multi-instrumentalist, internet sensation, and 4x Kids' Choice Awards nominee (and winner), Kira Kosarin is, as TeenVogue put it, "a real-life superhero". After wrapping on her hit TV show The Thundermans, Kira returned her focus to her childhood dream: being an artist. Now a few projects deep, Kira has shared her classic lyricism, rich musicality, and vulnerability with her following of nearly 40 million fans across platforms, with no plans of slowing down any time soon.
Community Track
Surviving the Spotlight
Duration: 1 hour
Location: Amplify Stage
Thursday, June 22
4:00 pm - 5:00 pm
Featuring: Christy Carlson Romano, Alyson Stoner, Kira Kosarin and more
It's no secret that childhood stardom can be a heavy burden to bear. While celebrities may appear to lead luxurious lives, the pressure, criticism, and lack of privacy can be overwhelming, particularly for a young person. In this session, creators will reflect on their time in the spotlight and their experiences navigating adulthood.
Participants
---
Community Track
Please Don't Stop the Music
Duration: 1 hour
Location: Creative Lab Stage
Friday, June 23
11:30 am - 12:30 pm
Featuring: Kyle Exum, Bryce Xavier, Sheena Melwani and more
Behind every viral dance video and trending song, there is a musician embracing the power of social platforms to spread their art and find their audience. In this session, tune in to hear how your favorite musical creators carved out a space for themselves not only on the internet, but in the world of music as a whole.
Participants
---