Eret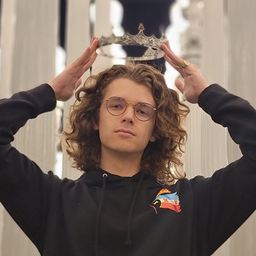 Eret is best known for their chill and relaxing content. They've worked to create an online safe space for people of all backgrounds to feel comfortable being themselves.
Community Track
Creating Communities
Duration: 1 hour
Location: Discover Stage Presented by Wondershare
Thursday, June 22
10:00 am - 11:00 am
Featuring: Eret, David Suh, spencewuah and more
The internet has given us more than just a place to consume content. Now more than ever, we can connect with others who share our interests, passions, and views. These dynamic creators will have an uplifting discussion about how they've used the things that make them unique to create communities that provide welcoming, safe spaces for their fans.
Participants
---
Community Track
I Dream of Streaming
Duration: 1 hour
Location: Trending Stage presented by Ruby Gillman, Teenage Kraken
Friday, June 23
2:30 pm - 3:30 pm
Featuring: Eret, BoomerNA, KreekCraft and more
If you've always wanted to turn your play into pay, this session is for you! You'll hear from the most popular names in streaming as they give you all the information you need to turn your gaming passion into your profession.
Participants
---