TheRealTati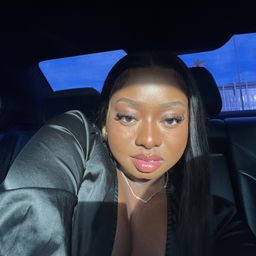 Therealtati is a creative who shares her unique sense of humor to the world of social media. She keeps her audience engaged and wanting more with her entertaining reaction videos, dramatic cooking videos, and hilarious voiceovers. Her content is a must-watch for those who want to have a good laugh.
Community Track
Fun with Food
Duration: 1 hour
Location: Spotlight Stage
Saturday, June 24
11:30 am - 12:30 pm
Featuring: Keith Lee, Ashley Yi, TheRealTati and more
These creators have sautéed, sizzled, and seared their way to success. Tune in to hear them describe the joy they find in making food content. Plus, find out how sharing their passion for tasty treats has allowed them to connect with their audience in a unique way.
Participants
---
Community Track
Skin Just Like Pearls
Duration: 1 hour
Location: Spotlight Stage
Saturday, June 24
4:00 pm - 5:00 pm
Featuring: Lauren Ashley Beck, Beauty2thestreetz, Tatyana Joseph and more
Just like Beyoncé, we wouldn't trade these amazing creators for anybody else. In this inspirational hour, these creators will discuss what it's like being a Black woman online, the message each creator is hoping to send to their audience, and what it means to be role models to young Black youth everywhere.
Participants
---