Leo González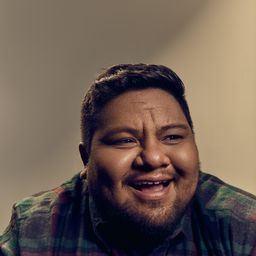 Leo González is a California native based in Los Angeles who can always find his audience laughing at his comedic content. With a background in broadcast production and live television programming, Leo creates sketches, characters, and content that highlight relatable situations while showcasing his talent for impressions, improv, and acting along the way. His amazing skills as a producer, writer, and director have him rising as one of the internet's most beloved comedy creators with accolades from Rolling Stone, USA Today, the LA Times, and more.
Creator Track
Community Building 101: Deepen Connection with Your Audience
Duration: 1 hour
Location: Room 210
Friday, June 23
10:00 am - 11:00 am
Featuring: Mitzi Gaitan, Leo González, Jordan The Stallion
Join us for this insightful session where top creators will discuss strategies for building strong, engaged communities and deepening connections with your audience on Instagram and Facebook. Don't miss this opportunity to learn actionable tips and tricks that will help you not only grow your audience, but also build a meaningful relationship with them.
Participants
---
Community Track
Balancing Act
Duration: 1 hour
Location: Creative Lab Stage
Saturday, June 24
10:00 am - 11:00 am
Featuring: Sierra Schultzzie, Leo González, Chrissy Marshall and more
Like any other full-time job, it's important to cultivate a sense of work-life balance as a content creator. But it can be difficult to find this balance when your work is not confined within office walls or specific hours. In this panel, creators will talk through the importance of developing healthy habits focused on preventing burnout and maintaining an overall sense of well being.
Participants
---
Community Track
Look Mom, I'm on TV!
Duration: 1 hour
Location: The On Air Stage
Saturday, June 24
2:30 pm - 3:30 pm
Featuring: Adam Rose, GiaNina, Savanah Moss and more
These creators have taken their talents from phone screen to silver screen! Tune in to learn about their experiences starring in TV and movies, hear stories from the various sets they've worked on, and find out what it's like to branch out into traditional media.
Participants
---