Georgie (@soupytime)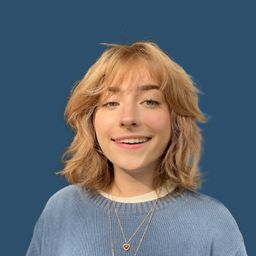 Georgie (@soupytime on TikTok) is only attending VidCon 2023 to seek revenge against Hank Green, who gave her COVID-19 last VidCon. He should be on the lookout for any precariously-placed banana peels on the floor of the convention center. A San Diego native, Georgie is a full-time court jester who specializes in mischief, shenanigans, and hijinks.
Community Track
LOL Legends
Duration: 1 hour
Location: Creative Lab Stage
Thursday, June 22
1:00 pm - 2:00 pm
Featuring: Mr. Hamilton, Brandon Rogers, Eddy Burback and more
Is laughter really the best medicine? These creators think so! Join these comedy legends to learn where they come up with the ideas that keep you laughing.
Participants
---
Community Track
I Did THAT!
Duration: 1 hour
Location: Amplify Stage
Friday, June 23
1:00 pm - 2:00 pm
Featuring: PENG PENG, Zach and Pat Valentine (Valentine Brothers), Alicia Mccarvell and more
These creators have accomplished so much, but that doesn't mean that they didn't encounter some haters along the way. This inspiring group of creators will be discussing how they turned moments where people tried to bring them down, into opportunities that led to new heights
Participants
---
Community Track
Night of Awesome
Duration: 2 hours
Location: Arena
Saturday, June 24
5:30 pm - 7:30 pm
Featuring: Lauren Ashley Beck, Michelle Khare, Lewberger and more
The night of all the things you love about VidCon. Witness the weird, the wonderful, and the just plain outrageous in this night full of laughs, music, and big reveals with your favorite creators. Join us at the VidCon Arena Stage Saturday evening for a grand finale of VidCon 2023 you won't want to miss!
Participants
---