Leenda Dong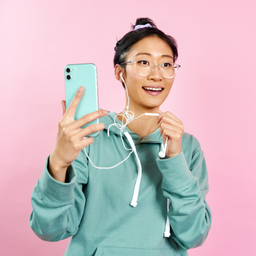 Leenda Dong is a Vietnamese-Canadian content creator, director, and editor of her own comedy skits who uses her unique voice to reach millions. Leenda's comedic sketches are about women's issues, Asian culture, and relationships that resonate with a global community. She started creating content on YouTube, and led her to garner a TikTok following of 16 million+ just within a few months.
Community Track
The Real OGs
Duration: 1 hour
Location: Spotlight Stage
Friday, June 23
10:00 am - 11:00 am
Featuring: John Green, MatPat and Steph, Leenda Dong
These digital content pioneers have seen it all — the trends, the challenges, the birth, death, and reinvention of numerous platforms. And through it all, they've maintained their spotlight and a special place in the hearts of countless fans. They're here to talk about their successful careers and how they've adapted to the constantly-evolving state of the digital world.
Participants
---
Community Track
Long Live Laughter
Duration: 1 hour
Location: The On Air Stage
Saturday, June 24
1:00 pm - 2:00 pm
Featuring: Markell Washington, CalebCity, Dtay Known and more
Join this panel of comedic geniuses as they discuss how they incorporate their sense of humor into their content, breaking up the mundanity of every-day life with razor-sharp wit and relatable anecdotes. Learn how these ultra-funny creators keep their communities entertained with their unique blend of charisma, knack for storytelling, and captivating on-camera presence.
Participants
---