De'Marcus Shawn (artbydemarcusshawn)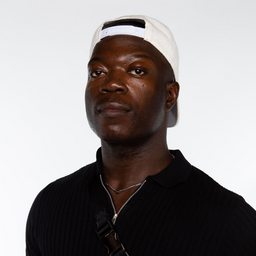 Demarcus is an actor, comedian, and social media star who found massive success over a short period of time with his super relatable comedy skits on TikTok. His fun-loving, relatable, and evergreen comedic outlook on life has helped turn him into one of the top TikTok creators on the platform. Originally from Chicago, he is now focusing his efforts on expanding his social media empire as well as getting into fashion, acting, and writing for various TV shows. He is also currently working on building out his YouTube channel and expanding his success across all his social media platforms.
Creator Track
TikTok Tips from Emerging & Established Creators
Duration: 1 hour
Location: Room 210
Thursday, June 22
11:30 am - 12:30 pm
Featuring: De'Marcus Shawn (artbydemarcusshawn), Laura Gouillon, Nava Rose and more
Whether you're just starting your journey on TikTok or have already found your community on the platform, TikTok opens doors to new, exciting opportunities. In this session, you'll hear from creators in every stage of the TikTok journey who utilize in-app tools to create next-level content. Learn more about TikTok's unique features and get inspiration for your next video!
Participants
---
Community Track
VidCon After Dark: Comedy After Dark
Duration: 2 hours
Location: Spotlight Stage
Thursday, June 22
7:00 pm - 9:00 pm
Featuring: Lewberger, Sarah Schauer, spencewuah and more
Musical comedy, stand-up comedy, and commentary comedy! Come see your favorite creators in way you've never seen them at VidCon before. Hosted by TikTok sensation and comedian Hassan Khadair.

This show is recommended for an 18+ audience.
Participants
---
Community Track
Detoxifying the Internet
Duration: 1 hour
Location: Amplify Stage
Saturday, June 24
4:00 pm - 5:00 pm
Featuring: Carter Kench, Reif Harrison, De'Marcus Shawn (artbydemarcusshawn) and more
With the surge of content promoting ideals rooted in toxic masculinity, it's time for an important conversation about how we can combat the effects of this trend. In this panel moderated by Pili Tanuvasa, creators who identify as men will come together to discuss the ways in which they use their content to challenge toxic masculinity, encourage healthy behaviors, and inspire positive change among their young viewers.
Participants
---