Nichlmao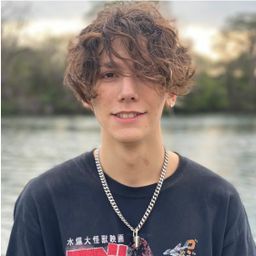 Nicholai Perrett, aka Nichlmao, is a 21-year-old content creator from Sweden (with a very diverse upbringing). Nich started his social media accounts when he was 16 and shortly after he left school to pursue creating content full-time. Nich is constantly working on creating new and innovative content and he prides himself on being able to easily adapt and create content that withstands the tests of time. In the last year Nich's socials really took off and he was able to grow his YouTube channel to over 20 Million subscribers! Nichlmao makes content with his roommate and girlfriend primarily and has a super loyal, active, and youthful community that loves to watch their daily videos!
Community Track
Challenge Accepted!
Duration: 30 minutes
Location: Festival Stage
Thursday, June 22
10:30 am - 11:00 am
Featuring: Nicole Laeno, Ian Boggs, CelinaSpookyBoo and more
If you've ever wondered which of your favorite creators would dominate a round of Chubby Bunny or whose refined palate would make them a formidable opponent while identifying baby food blindfolded, this session is for you! Come watch these teams battle it out in some of the internet's silliest, most iconic challenges and find out who reigns supreme.
Participants
---
Creator Track
How to Use AI in the New Era of Video Creativity
Duration: 45 minutes
Location: Room 211AB
Friday, June 23
10:00 am - 10:45 am
Featuring: Nichlmao, Jensen Tung
Sponsored. Don't want to be left behind in the rapidly evolving world of creators? Leverage AI as the new era emerges. Join us with Nichlmao and Jensen to learn about their content creation journey using AI within 40 minutes — from boosting creativity and productivity to choosing the right tools. We will also showcase Filmora's powerful features. Don't miss out on this chance to elevate your content and stay ahead!
Participants
---
Community Track
Around the World in 60 Minutes
Duration: 1 hour
Location: Amplify Stage
Saturday, June 24
11:30 am - 12:30 pm
Featuring: Benjamin De Almeida (BENOFTHEWEEK), Alex Ojeda, Kara and Nate and more
Who's up for an adventure?! These creators have seen it all, inspiring wanderlust amongst their followers with content featuring dreamy destinations. In this panel, they'll share stories about their journeys and fill you in on how they turned their passion for travel into their business.
Participants
---