Bailey Spinn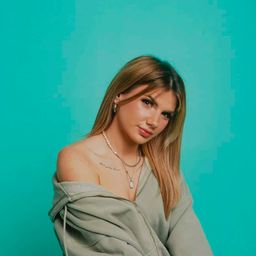 Centreville, Virginia native Bailey Spinn has been one to follow her passion and creative endeavors. Now a resident of the LA area, Spinn passionately is pursuing the dream that allows her to express herself through creative mediums. She learned she wanted to be an entertainer from watching the rise of YouTube influencers' success; watching them motivated Spinn to create and share her content. Like most, Spinn was an active social media user who happened upon sudden success. Inspired by an ongoing TikTok trend, Spinn shared her version of it and saw immediate success and feedback that has allowed her content to go viral. Now known for her adventurous, chaotic, and unique videos, Spinn captivates her fans by keeping them on the edge of their seats. Though her current role in social media stemmed from producing trendy videos, Spinn uses her established platform to inspire others to take action towards the things they want to do, make a positive difference, and ignite passion within her viewers. She wants her platform to be a safe space where no one feels judged and where she can create things that put out a positive message, such as anti-bullying. She has collaborated with well-known brands including Steve Madden, Princess Polly, Aeropostale, Curology, and Netflix. Spinn's position as a strong anti-bullying advocate derived from her past experiences of being bullied and the hate that can come with posting on social media has led her to speak out on the topic. From experience she understands how impactful small comments can be, and how they can severely damage someone's mental health so she makes sure to advocate on behalf of others who may be experiencing the same. When not on social media as of late, Spinn has been dedicating all of her time to her love for music. She has spent the past several months growing a music following through several musical cover releases on YouTube and is set to debut her first original single this spring!
Community Track
Please Don't Stop the Music
Duration: 1 hour
Location: Creative Lab Stage
Friday, June 23
11:30 am - 12:30 pm
Featuring: Kyle Exum, Bryce Xavier, Sheena Melwani and more
Behind every viral dance video and trending song, there is a musician embracing the power of social platforms to spread their art and find their audience. In this session, tune in to hear how your favorite musical creators carved out a space for themselves not only on the internet, but in the world of music as a whole.
Participants
---