Victoria Browne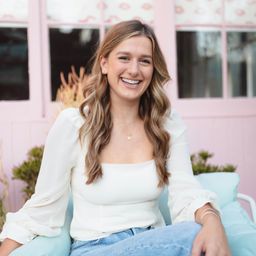 Victoria Garrick Browne is a TED Talk speaker, mental health advocate, podcast host, and former Division I Athlete who has amassed 2M+ followers across social media where she's known for her unfiltered campaign #RealPost. Victoria first began sharing her story of how she battled and overcame depression and anxiety as a student-athlete in her 2017 TED Talk, "The Hidden Opponent," which has been viewed over 500,000 times. She delivered the talk as a sophomore member of the University of Southern California Women's Volleyball Team, where she was a four year starter, PAC-12 Champion, and finished her career with the top five most digs in program history. She has been featured in The New York Times, The Players' Tribune, E! News, People, Access Hollywood, and is the Founder and CEO of mental health non-profit, The Hidden Opponent, which was recognized as a standout resource for athletes by Kobe Bryant in his novel "Geese Are Never Swans." She also brings her message of authenticity to life daily on her social media platforms as well as her podcast, Real Pod, which has surpassed 3.5M downloads and featured guests like Katie Couric, Josh Peck, and Kerri Walsh-Jennings. Victoria now tours the country speaking at universities throughout the country in hopes of destigmatizing the conversation around mental health and encouraging all people to be their unfiltered selves.
Community Track
Shattering the Digital Glass Ceiling
Duration: 1 hour
Location: Discover Stage Presented by Wondershare
Thursday, June 22
1:00 pm - 2:00 pm
Featuring: Victoria Browne, Tatyana Joseph, Lala Sadii and more
Join some of digital content's leading ladies as they reflect on what it's been like to be a woman online over the past year. Hear about the ups and downs, and the many ways these creators feel their content speaks to, encourages, inspires, and unites other women!
Participants
---
Community Track
The Come Up
Duration: 1 hour
Location: Amplify Stage
Thursday, June 22
5:30 pm - 6:30 pm
Featuring: Skully God (@skullygodd), KING VADER, Victoria Browne and more
A creator's rise to fame can seem like an overnight success story; one day they are virtually unknown, the next the algorithm is working hard to make sure you won't forget their name. These creators are here to highlight all the hard work that comes before the followers and how they stayed inspired to keep creating when they still had a small audience.
Participants
---