Funk Bros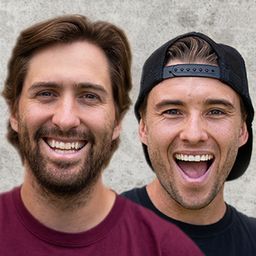 Capron Funk, one half of the Funk Bros, is a YouTuber, stunt artist and father. Sharing his love of creating crazy content and building with his brother, to create the biggest extreme backyard on social media.
Corey Funk, one half of the Funk Bros, is an adrenaline-loving content creator and professional scooter rider. While constructing the craziest backyard builds on YouTube, Corey and his brother have gained a massive following and become a staple in the online community.
Community Track
A New Challenger Approaches!
Duration: 1 hour
Location: Discover Stage Presented by Wondershare
Friday, June 23
11:30 am - 12:30 pm
Featuring: Ian Boggs, Michelle Khare, Zhong and more
Whether they're tackling the internet's most viral trends or pioneering their own, these creators love a good challenge! Join them as they discuss how they prepared for their biggest challenge videos and find out what they'll take on next.
Participants
---