McKenzi Brooke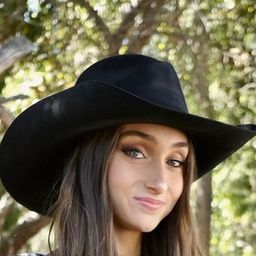 Boasting over 18 million + subscribers and followers across social media, viral sensation and international recording artist McKenzi Brooke is no stranger to the stage. She's danced professionally across the nation with world-renowned artists including the Chain Smokers, Nick Cannon, Caroline Jones, Jason Derulo, and many more. As a singer/songwriter, professional dancer, actor and comedian, McKenzi invites all her fans into the same fun and energetic space they have come to know and love through her online presence with catchy pop anthems that are sure to stay on repeat! She's always excited to share with all her fans anytime she can.
Community Track
Night of Awesome
Duration: 2 hours
Location: Arena
Saturday, June 24
5:30 pm - 7:30 pm
Featuring: Lauren Ashley Beck, Michelle Khare, Lewberger and more
The night of all the things you love about VidCon. Witness the weird, the wonderful, and the just plain outrageous in this night full of laughs, music, and big reveals with your favorite creators. Join us at the VidCon Arena Stage Saturday evening for a grand finale of VidCon 2023 you won't want to miss!
Participants
---