Keith Lee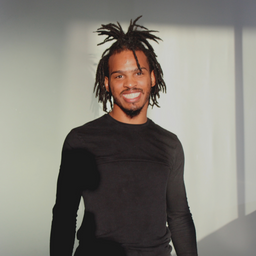 There's a very good reason why Keith Lee has over 10 million followers on his socials. He's humble, authentic, respectful, and very identifiable. His unique style, love of food, and love for his family shine through everything he does, to make him one of the fastest rising stars of TikTok. Despite being well known as a professional MMA fighter and family man, it's Keith's ability to critique food that has sent him viral. His reviews are not only clever, insightful, and understandable to a wide range of people, they are also funny. No one is reviewing food like Keith. He's not pretending to be an expert, he's just telling you what he likes, why he likes it, and rating it 1 through 10 based on his own taste buds. Keith is the first to say that just because he doesn't like something doesn't mean it's bad, it's just not for him. His opinion has now become a go-to opinion for fans, with thousands saying his opinion is the only opinion they trust. Keith is always willing to try new foods and to learn about the culture and processes behind each dish. Sharing this information in an understandable way is one of Keith's many skills.
Community Track
The Rest of the Story
Duration: 1 hour
Location: Amplify Stage
Friday, June 23
2:30 pm - 3:30 pm
Featuring: Kat Blaque, AngryReactions, Keith Lee and more
News over the past three years has given the public the hard truth of what it's like to exist while being Black. Plus, social media is further pulling back the curtain, providing more visibility than ever into these social issues. Can this increase in public awareness become a catalyst for change? These creators are coming together to have an important conversation about how this media coverage has affected the content they make — and how non-Black allies, whether they are fans or creators, can be an effective force of change in the real world.
Participants
---
Community Track
Fun with Food
Duration: 1 hour
Location: Spotlight Stage
Saturday, June 24
11:30 am - 12:30 pm
Featuring: Keith Lee, Ashley Yi, TheRealTati and more
These creators have sautéed, sizzled, and seared their way to success. Tune in to hear them describe the joy they find in making food content. Plus, find out how sharing their passion for tasty treats has allowed them to connect with their audience in a unique way.
Participants
---