Adam Rose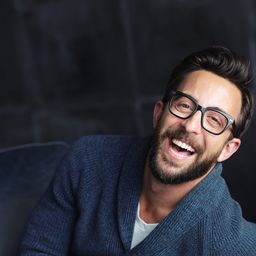 Adam Rose is an actor, writer, and director with a huge digital footprint. Boasting an enormous social media following, with over 1 BILLION views and 4 million followers, he's one of the most prominent creators on TikTok, known for his viral comedy videos. He's partnered with brands like Amazon, Comcast, Royal Caribbean, Toyota, and many more. On the acting side, Adam just recurred on NBC's New Amsterdam and Disney's Hamster & Gretel. Before that he starred in the Netflix comedy series Merry Happy Whatever, then recurred on Carol's Second Act and LA's Finest, and has appeared in over 30 other tv shows. On the film side, Adam has had supporting roles in several Oscar nominated films, working with directors such as Noah Baumbach, Jason Reitman, and Kenneth Lonergan. As a writer, Adam sold his first pilot, Pissed, to Warner Bros. His short film, Queen, which he wrote and directed, screened at over 50 film festivals and won several awards. And he's currently set to write, direct, and star in his debut feature film.
Community Track
Bust a Move: A VidCon Dance Party
Duration: 30 minutes
Location: Festival Stage
Thursday, June 22
9:30 am - 10:00 am
Featuring: HappyKelli, Adam Rose, Cost n' Mayor
Kick off a weekend of fun with TikTok sensations Cost n' Mayor, Adam Rose and HappyKelli! What better way to start VidCon than to get your body movin' and groovin'?
Participants
---
Creator Track
Creator to Creator: Sidney Raskin & Adam Rose
Duration: 1 hour
Location: Room 213
Saturday, June 24
11:30 am - 12:30 pm
Featuring: sidneyraz, Adam Rose
These iconic duos are doing it all — from expanding their brands and businesses to consistently uploading entertaining and engaging content. Tune in as they discuss their paths to success, share their strategies, and reveal how they maintain their position at the top of the creator economy.
Participants
---
Community Track
Look Mom, I'm on TV!
Duration: 1 hour
Location: The On Air Stage
Saturday, June 24
2:30 pm - 3:30 pm
Featuring: Adam Rose, GiaNina, Savanah Moss and more
These creators have taken their talents from phone screen to silver screen! Tune in to learn about their experiences starring in TV and movies, hear stories from the various sets they've worked on, and find out what it's like to branch out into traditional media.
Participants
---