MeganPlays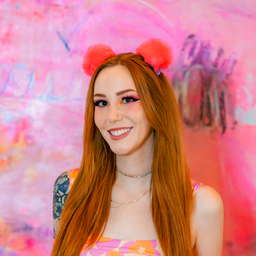 Gaming TikTok creator and YouTuber, MeganPlays, is well known in the community for her story telling and vlog content — while also keeping players in the know by sharing the latest updates on the most popular games. MeganPlays has curated a unique and intimate community through engaging her audience with social media and livestreams. Megan finds the most joy in helping to create a safe space for her young tween audience (who she calls the Peachy Squad) that allows her viewers to be their most genuine selves. Megan has coined the term "Stay Peachy" as a reminder to her audience to always look on the bright side! Megan has been creating content for YouTube since 2013, and has since expanded into other social media platforms and even launched her own clothing collection called Stay Peachy! Megan works hard to leave a positive impact and impression on her audience, as she strives to be the best role model possible with her family-friendly content.
Community Track
Creating Communities
Duration: 1 hour
Location: Discover Stage Presented by Wondershare
Thursday, June 22
10:00 am - 11:00 am
Featuring: Eret, David Suh, spencewuah and more
The internet has given us more than just a place to consume content. Now more than ever, we can connect with others who share our interests, passions, and views. These dynamic creators will have an uplifting discussion about how they've used the things that make them unique to create communities that provide welcoming, safe spaces for their fans.
Participants
---
Community Track
Building Blox
Duration: 1 hour
Location: Trending Stage presented by Ruby Gillman, Teenage Kraken
Thursday, June 22
2:30 pm - 3:30 pm
Featuring: KreekCraft, MeganPlays, Leah Ashe and more
It's no secret that collaborative, world-building, sandbox games are having their moment in the spotlight. In this session, Roblox and Minecraft creators come together to talk about how these two games took the world by storm.
Participants
---