JDub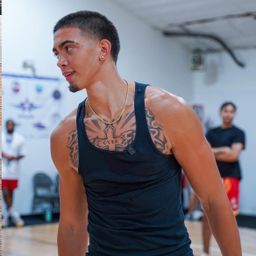 Jordan — aka "JDub" — entertains his audience with a variety of all things basketball and real-life skits/vlogs. His channels bring a fresh inside feel of his creative, funny life.
Community Track
Health Is Wealth!
Duration: 1 hour
Location: Creative Lab Stage
Friday, June 23
2:30 pm - 3:30 pm
Featuring: Nicole Laeno, PENG PENG, Studio Jibby and more
From dancing, to basketball, to extreme fitness — these creators inspire us to get up and move! Learn more about how they found their passion and what motivates them to share it with the world.
Participants
---