Studio Jibby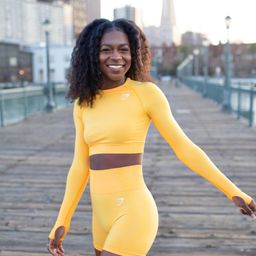 Jibby is a plant-based software engineer, fitness trainer, Christian, lifestyle content creator, and so much more! From fitness to lifestyle to travel to food to mental health, she loves sharing her tips with her audience. After quitting her job as a VP software engineer to do content creating full-time in June 2021, she is seeing tremendous growth while building an incredible audience. She is known for her engaging YouTube follow-along workouts, Vlogs, as well as her informative Shorts, making quality fitness and wellness accessible to everyone. Jibby also just launched a fitness app called Uplift with Jibby featuring nutrition meal plans, fitness plans, and encouraging community!
Community Track
Shake it Up with Movement Genius
Duration: 30 minutes
Location: Festival Stage
Friday, June 23
9:30 am - 10:00 am
Featuring: Alyson Stoner, Merrick Hanna, Studio Jibby
Kick off your morning at VidCon with these literal movers and shakers. Get ready to dance like no one's watching — this dance party will elevate your mood (and your heart rate) to get you pumped up and prepared for your day!
Participants
---
Community Track
Health Is Wealth!
Duration: 1 hour
Location: Creative Lab Stage
Friday, June 23
2:30 pm - 3:30 pm
Featuring: Nicole Laeno, PENG PENG, Studio Jibby and more
From dancing, to basketball, to extreme fitness — these creators inspire us to get up and move! Learn more about how they found their passion and what motivates them to share it with the world.
Participants
---