VeeDotMe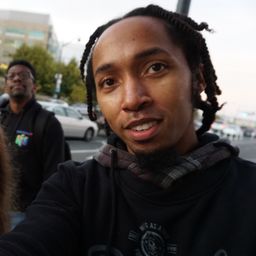 My name is Vincent and I go by VeeDotMe on socials. Since the early 2000s I have immersed myself in gaming communities and now, since 2018, I have garnered my own community. I focus on gaming content and education, with an emphasis on helping players have more fun in the games they play!
Community Track
Streaming in Technicolor
Duration: 1 hour
Location: Trending Stage presented by Ruby Gillman, Teenage Kraken
Thursday, June 22
1:00 pm - 2:00 pm
Featuring: Neekolul, TapL, VeeDotMe and more
These streamers are changing the game and pushing the culture forward. Join them as they "just chat" about how streamers of color are championing representation in the gaming industry, building diverse communities, and shaping the digital landscape.
Participants
---
Community Track
The Come Up
Duration: 1 hour
Location: Amplify Stage
Thursday, June 22
5:30 pm - 6:30 pm
Featuring: Skully God (@skullygodd), KING VADER, Victoria Browne and more
A creator's rise to fame can seem like an overnight success story; one day they are virtually unknown, the next the algorithm is working hard to make sure you won't forget their name. These creators are here to highlight all the hard work that comes before the followers and how they stayed inspired to keep creating when they still had a small audience.
Participants
---
Community Track
Creation Innovation
Duration: 1 hour
Location: The On Air Stage
Saturday, June 24
10:00 am - 11:00 am
Featuring: Julian Bass, King Science, VeeDotMe and more
With more tools than ever before to elevate and enhance content, creators have the power of the future at their fingertips. From AI, to robot cameras, and beyond — these creators will discuss all the new tech that takes their videos to the next level!
Participants
---