Deison Afualo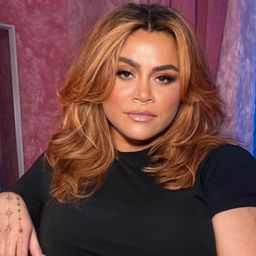 Deison Afualo is a talented and entertaining LGBTQ+ influencer who has made a name for herself on both Instagram and TikTok with her comedic rants and daily vlogs. Along with her sister Drew Afualo, she hosts a comedy podcast called "Two Idiot Girls," where they react to hilarious and embarrassing stories submitted by fans. Deison was also part of the highly successful "Two Idiot Girls Tour," where they sold out over 350 tickets per show. Her quick wit, humour, and relatable content have made her a popular figure among her followers and fans.
Community Track
Talk Valentina! Effective Allyship
Duration: 1 hour
Location: Spotlight Stage
Thursday, June 22
10:00 am - 11:00 am
Featuring: Mamatot, Mercury Stardust, Deison Afualo and more
Being an ally goes beyond voicing your support for a cause on social media. From leading with empathy, to active listening, to using your voice and position of privilege to amplify others, these creators are here to identify the actionable steps you can take today to become a better ally and uplift your community.
Participants
---
Community Track
We're Here, We're Queer, We're Shaping the Digital Sphere
Duration: 1 hour
Location: Amplify Stage
Saturday, June 24
1:00 pm - 2:00 pm
Featuring: naomiheartsxo, spencewuah, Gabe Adams-Wheatley and more
We're celebrating top LGBTQ+ voices in the digital space during this informative and impactful panel. These creators will talk about the importance of queer representation in digital media and the challenges they've overcome on their journey to becoming a positive force in their communities.
Participants
---