Jordan The Stallion
Creator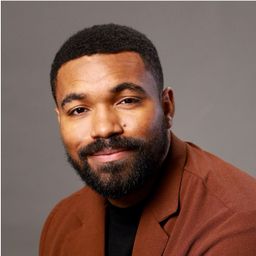 Jordan Howlett, popularly known as "@jordan_the_stallion8," captivates millions with candid monologues, reactions, stories, life hacks, and intriguing fast food secrets. His journey is marked by remarkable resilience, triumphing over homelessness, depression, and COVID-related setbacks. With an impressive following of over 15 million, Jordan is a firm believer in the transformative power of self-belief. He aspires to inspire others, encouraging them to overcome challenges and embrace their own resilience. Through his engaging content, Jordan showcases his authentic personality and shares valuable insights gained from his own experiences. Whether he's sharing relatable stories or providing practical tips, Jordan's presence resonates with viewers worldwide. As a source of motivation and entertainment, he continues to impact and uplift the digital community, fostering a spirit of empowerment and self-discovery.

Creator Track
Community Building 101: Deepen Connection with Your Audience
Duration: 1 hour
Location: Room 210
Friday, June 23
10:00 am - 11:00 am
Featuring: Mitzi Gaitan, Leo González, Jordan The Stallion
Join us for this insightful session where top creators will discuss strategies for building strong, engaged communities and deepening connections with your audience on Instagram and Facebook. Don't miss this opportunity to learn actionable tips and tricks that will help you not only grow your audience, but also build a meaningful relationship with them.
Participants
---