Tyler Williams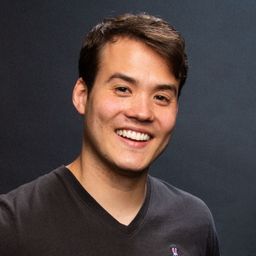 Every episode I make something I have never made before — with my hands! From a five-course meal to a spice rack to a makeshift rig that live-streams my cat, I make things that I have never made before with my hands. There will be splinters, broken eggs, and cracked floors, but there will never be broken spirits!
Community Track
The Weird and Wonderful
Duration: 1 hour
Location: Spotlight Stage
Thursday, June 22
4:00 pm - 5:00 pm
Featuring: Tyler Williams, Safiya Nygaard, Evan and Katelyn and more
The internet's largest tube of lipstick. Underwater crafts. Clear potato chips. Bath bombs and more. From making a phone case out of beans to finding a century's worth of wedding dresses, these creators entertain with their outside-the-box DIY projects, explorations, and experiments. Get an inside look into how they develop their unique video ideas!
Participants
---
Creator Track
Creator to Creator - Safiya Nygaard and Tyler Williams with MatPat and Steph
Duration: 1 hour
Location: Room 204
Friday, June 23
11:30 am - 12:30 pm
Featuring: Safiya Nygaard, Tyler Williams, MatPat and Steph
These iconic duos are doing it all — from expanding their brands and businesses to consistently uploading entertaining and engaging content. Tune in as they discuss their paths to success, share their strategies, and reveal how they maintain their position at the top of the creator economy.
Participants
---